The first series of SamuraiZoo, "SEA ANIMALS", has finished and the second series is about to start.
While the 1ST series was one-of-a-kind, the second series will aim to be a work that many people can hold in their hands.
The title of the second series is….
『RainbowHeroes CatDinosaurRangers".』
About[SamuraiZoo][ CatDinosaurRangers]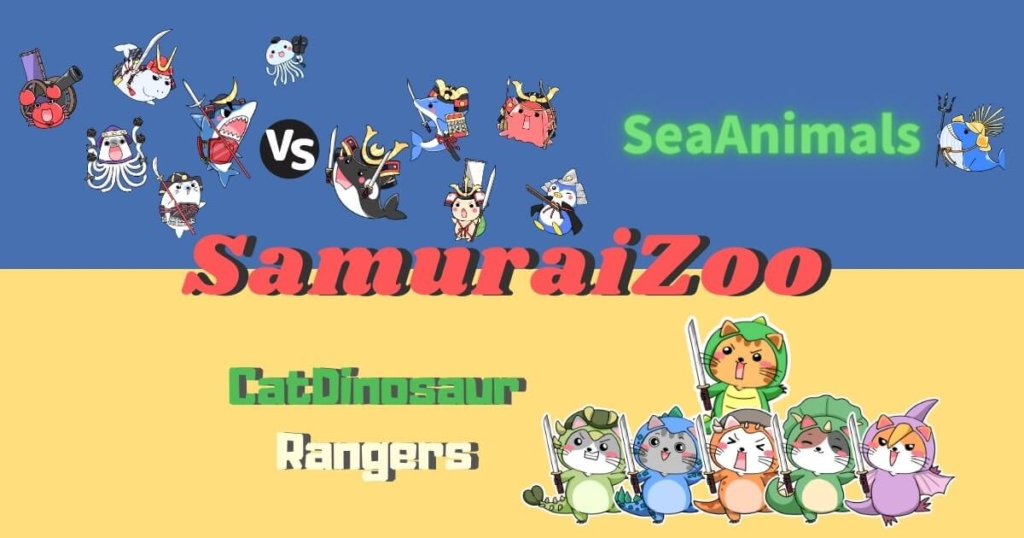 Concept of SamuraiZoo
SamuraiZoo has been releasing NFT works under the theme of "Animals x Samurai".
The first release was "SEA ANIMALS", a series of battles between sea animals.
It is developing My work in the cute style, not the cool style.
My drawing skills are not as good as those of my seniors, but I would like to improve them step by step.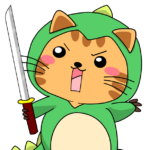 もか国王
Try searching "#SamuraiZoo" on Twitter.
About『RainbowHero CatDinosaurRangers』
The second new collection from SamuraiZoo.
This is the second new collection from SamuraiZoo, which has a huge traffic jam of characters called "Cat x Dinosaur Kigurumi x Samurai".
The first one, "SEA ANIMALS," is a one-of-a-kind piece that I have been carefully cultivating.
But !!
My second one, CatDinasourRangers, is
I want more people to pick it up!
I want to expand NFT more!
It is with this in mind that we have created this collection, which is available in large quantities at an affordable price.
2/19 Preparing for pre-release.
2/26 Scheduled for general release.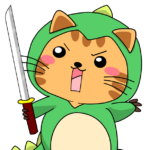 もか国王
『RainbowHeroes CatDinosaurRangers』in Detail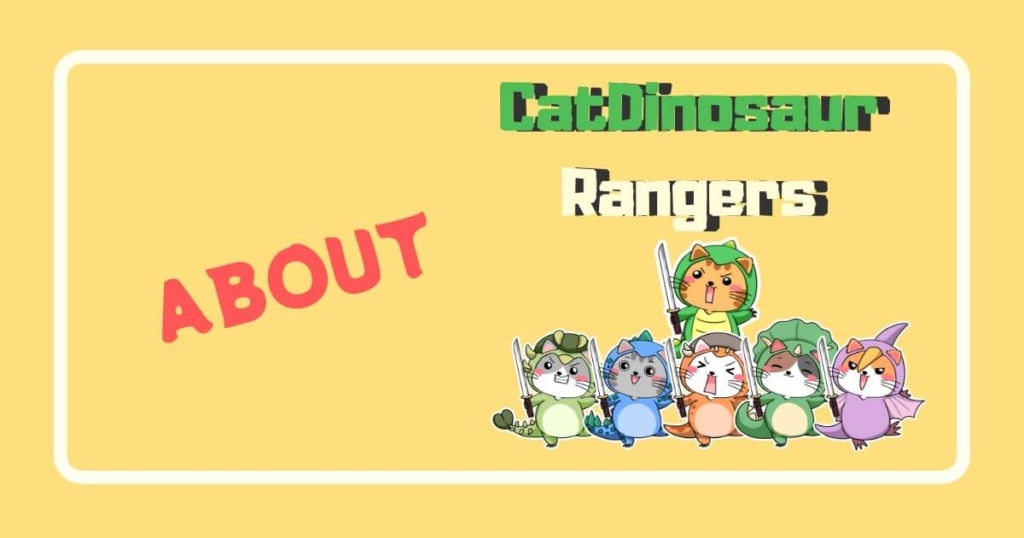 The image above shows a cat wearing a dinosaur kigurumi in the same pose.
The same cat never appeared.
We will start with seven kigurumi, but will increase the number towards the latter half of the series.
It is made up of a combination of cats, eyes and faces, and no two cats are alike.
Find your favorite.
Currently, there are 10,000 possible combinations for the cat part alone.
In addition, there are over 5 million combinations of kigurumi, weapons, and backgrounds.
Please welcome your one-of-a-kind cat.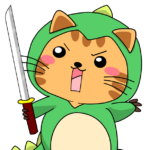 もか国王
We'll be adding more parts in the future, so please come back again and again to see more!🌈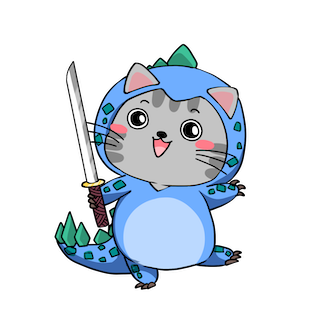 軍師あめ
I don't want us to have similar faces.
Proprietary Contracts [SZC].
We are challenging our own contraption in the new collection.
0x933f50525b4dfa131bed7e9fd917925fbc3f80f4
symbole is「SZC」
SamuraiZooCat
Sales Method[CatDinosaurRangers]
It will be available at Opensea.
https://opensea.io/collection/samuraizoo2nd
If you don't know how to buy or want to buy NFT, please feel free to contact us on Twitter for support.
Number of units sold:
MAX-1125 body (good nyanko) released
Price:
Start from 0.002ETH by Polygon
Basically, I will list them sequentially.
Please note that we list manually, so there may be delays or unannounced listings.
We are always open to offers before pricing.
Every time we sell out of 100 units, we will raise the price a little bit.
(This may change depending on the price fluctuation of Ether.)
\collection is here/
Get your own Kigurumi cat with an original custom ticket!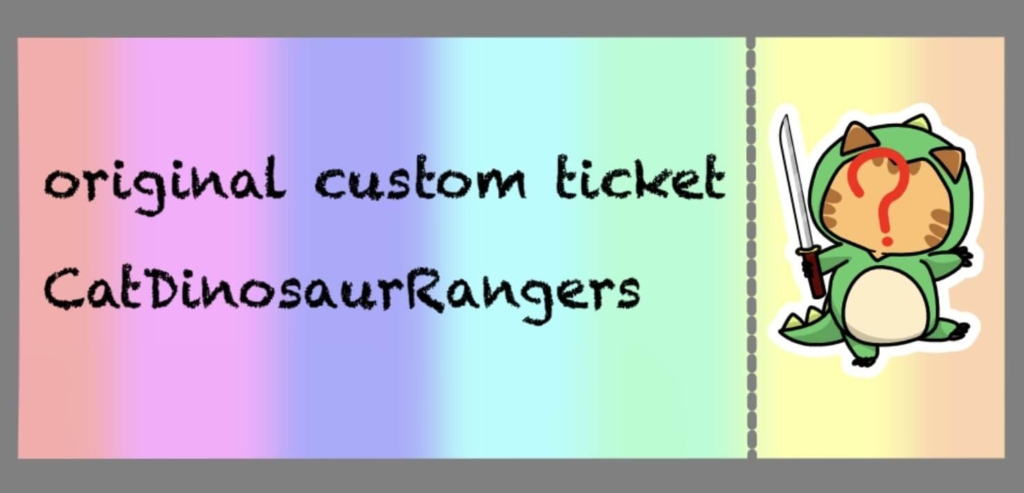 Price:0.02ETH
*Please note that prices and available parts may vary.
The "Original Customization Ticket" allows you to choose the parts you want to make your own kigurumi cat.
The original customization page also offers limited edition parts (e.g., odd eyes, different color kigurumi, special background).
*Due to the fact that no two cats are alike, it is possible that we may not be able to meet your request.
*This is a limited list as of now. Please note that there is a possibility that the list will be changed in the future.
After purchase, we will communicate with you via Twitter DM, so please open DM.
After completion, we will airdrop your original custom cat.
\You can make your own cat./
If you want a rare cat, customization is a shortcut.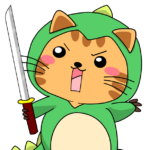 もか国王
Please let us know what parts you want.🌈
Introduce a character level-up system!
As a bonus for multiple purchasers, you can level up your cat.
Three of them will receive a "Captain" certificate NFT.
Limited to 50 tickets, one air-dropped ticket per person.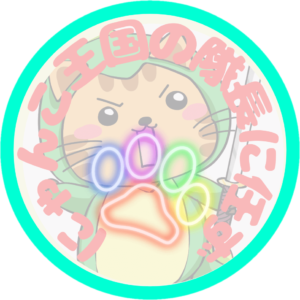 Buy 10 units and get "Samurai General".
The flag on the left hand side is an air-dropped flag with the name of the unit you want, such as "RainbowHeroes".
Select a character from your own kitten that you would like to make into a samurai general.
(There is a possibility that the ticket will be changed to a purchase ticket later.)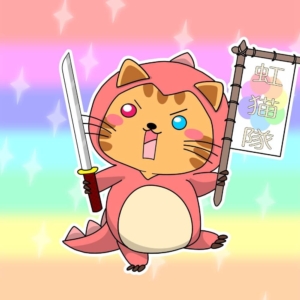 Buy 30 of them and become a "lord"!
Air-dropping the general to a special specification.
Choose the cat you want to promote to "daimyo" from among your "samurai generals".
(This is also subject to change to a purchase ticket)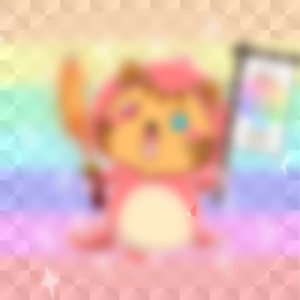 Ex: Buy 30, get 2 samurai generals and 1 lord!
If you meet the requirements, please let us know via Twitter.
We will check it manually, so please allow some time.
End of sales period
We are aiming to sell out MAX '1125' bodies, but we think that is too high a target.
Please note that the program will be terminated when there is no pickup in a month, even before 1125 bodies.
Efforts[CatDinosaurRangers]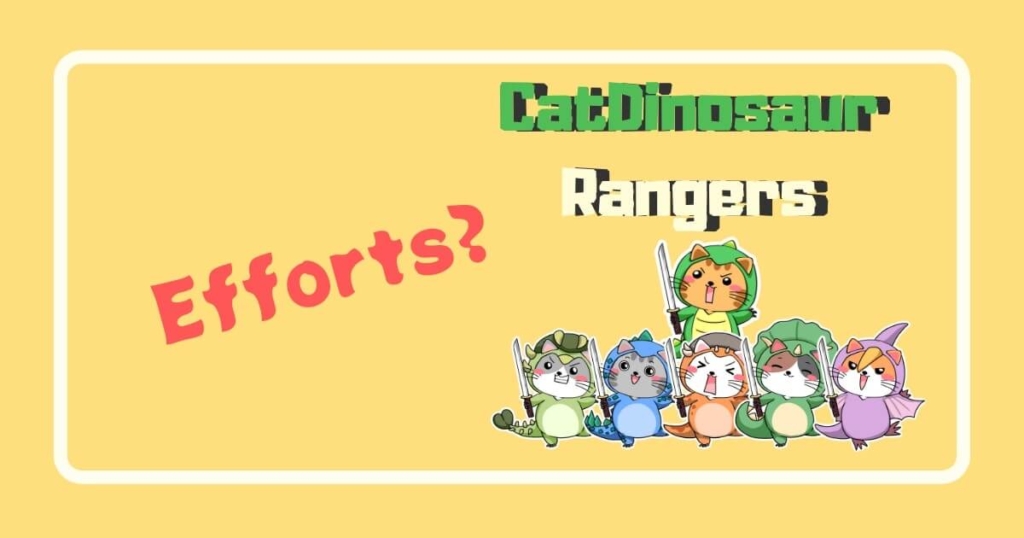 Conducting air-dropped projects, self-directed secondary works, and collaborative works to gain recognition from a large number of people.
We will work to raise awareness and increase the value of NFT.
Lifting the ban on derivative works
Commercial use is possible for the holder only.
Everything is OK except for eroticism, gore, and other actions that lower the value of the work!
Please create "CatDinasourRangers" with different ist.
If you tweet me with #samuraillust, I will visit your site.
Monetization example:
*Non-creators can also produce and sell goods through dropshipping.
*Creators use fan art to create derivative works.
Donation of a portion of sales to NGOs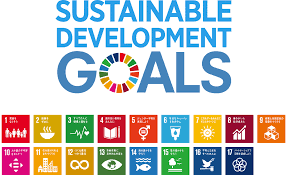 Black cats that appear from time to time will be sold on an offer basis only.
Donations will be made to Pay for Word, an NGO that supports Syrian children affected by the war.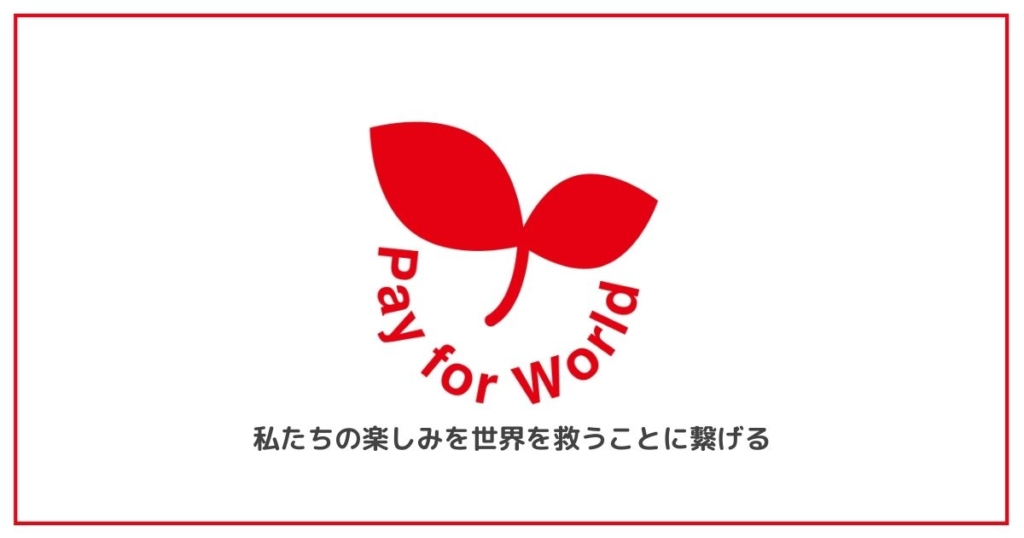 This is an NGO organized by a friend of mine.
At the same time I was starting up the NGO, I got the corona vortex and was unable to do the activities I had envisioned.
I had visited Syria in the past as a tourist, and it is a country with many Roman ruins and many kind people.
The country is now in a state of war, and we are working to support children who do not have sufficient education or even living environment.
I would be very happy if you would be interested in my work through this collection.
Launch of new NFTs in story form
I'll be adding more with a little farce story, so I hope you enjoy it!🌈
The development of the story in which #1-#10 appear.
It will be developed on this site.
I'm also planning to show a four-frame comic on Twitter.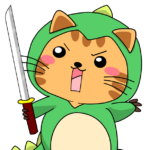 もか国王
I'm sorry if I run out of material.
\SamuraiZoo2nd/
Other Initiatives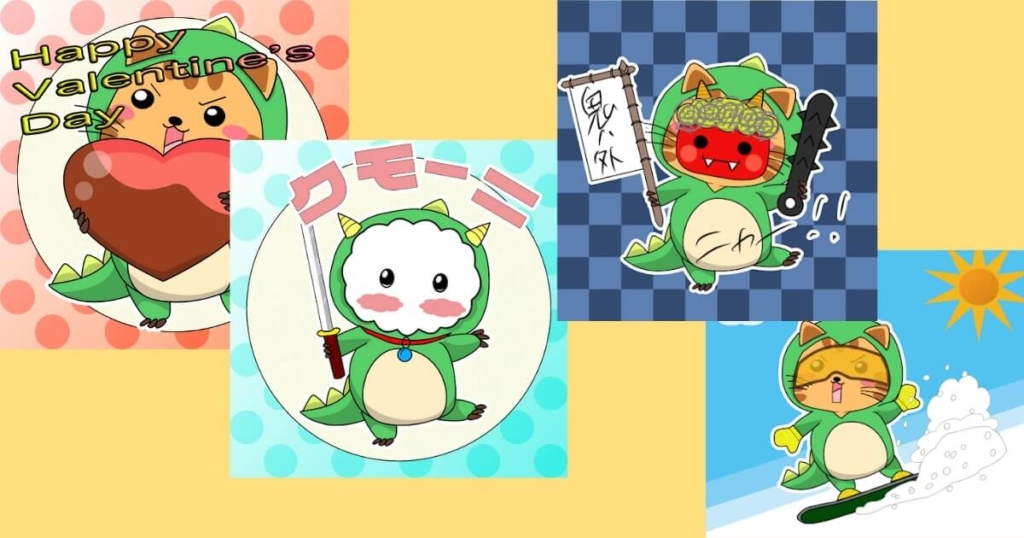 Giveaway project on Twitter.
Increase awareness through self-directed secondary creation.
Creation of collaborative works.
Implementing initiatives to increase value by adjusting the amount of supply
We will introduce Holder's NFT collection on this site.
(We will do this as soon as we have enough time, so please be patient.)
Teaming up with someone who is familiar with overseas collections to approach overseas.
\collection is here/
Roadmap for『CatDinosaurRangers』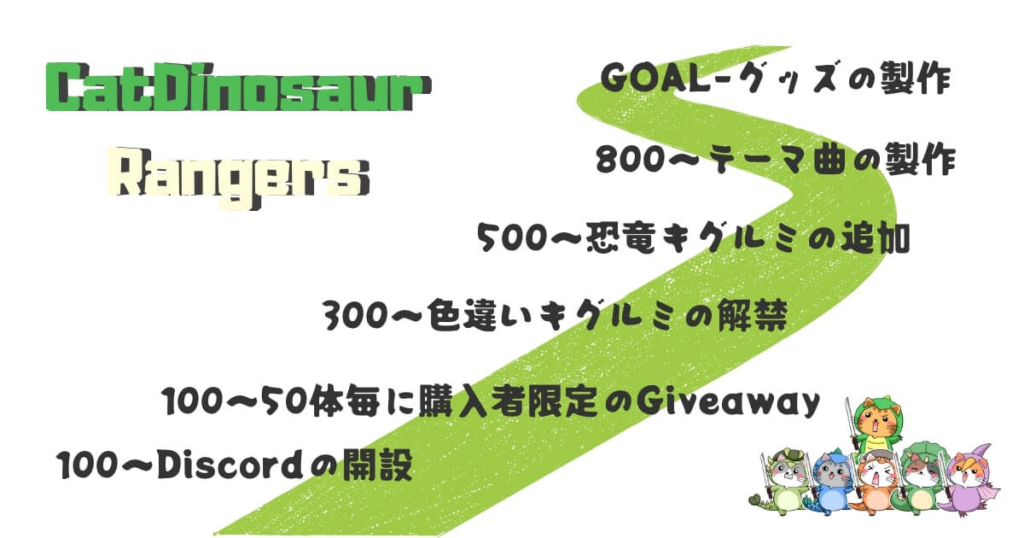 100 units sold out

OPEN Discord
https://discord.gg/QHd9ZZX8

After 100 units

A purchaser-only Giveaway for every 100 units
We'll do it in Discord.

300 units sold out

Lifting the ban on different colored Dinosaur kigurumi

500 units sold out

Lifting the ban on different colored Dinosaur

800 units sold out

Create a theme song and conduct a Giveaway to purchasers.

1125 units sold out!

Production of goods.
Implementation of gift projects.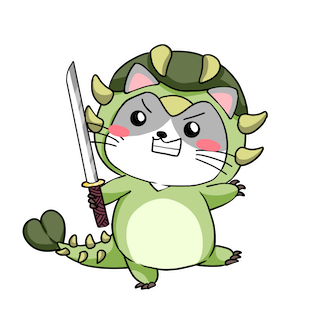 剣士きろ
King Mocha has set his sights too high…
\Go to collection/
Finally『CatDinosaurRangers』
There are different ways to have fun.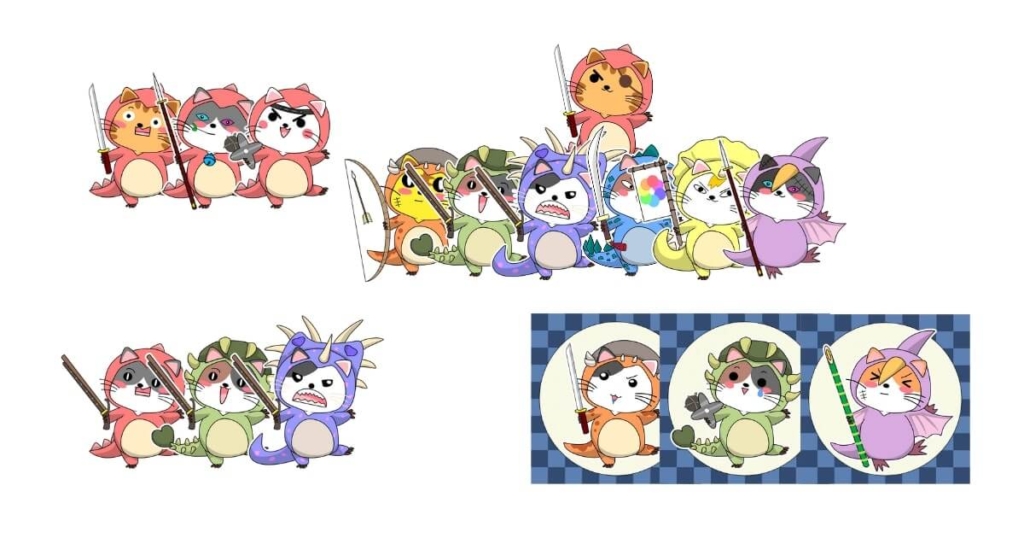 Match them with Dinasour kigurumi, match them with backgrounds, make a team of guns, collect different types, etc.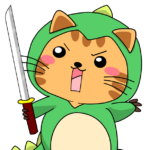 もか国王
I want you to come and see it again and again.🌈
We are aware that it will be quite difficult to sell out, but we will do our best to increase the number of people who can pick up the book.
I hope you will be able to pick it up as your first NFT.
I will go to Twitter to see if there are any reports of the pickup.
It would be great if you could spread this article on social media as well.
My first goal is to open a Discord!
I've never touched it before, but I wonder if I can!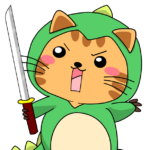 もか国王
We're all going to make it happen.
Thank you for reading to the end.
\Go to Collection/