This article will explain about custom tickets for CatDinosaurRangers.
\You can make an original cat./
\Sold from fan art collection/
How about CustomTcket?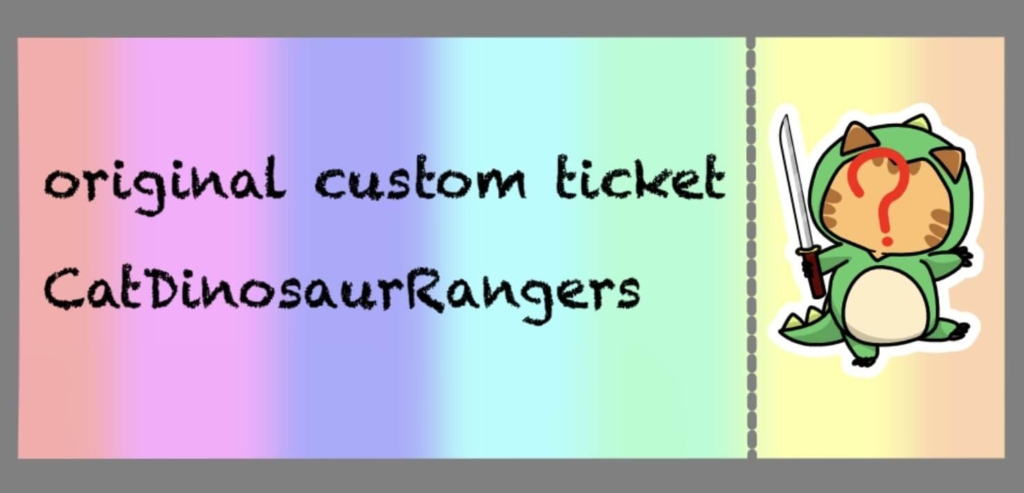 By purchasing a custom ticket, you can create a cat of your own choice.
It is only valid for the primary purchaser.
Please be careful not to get them through secondary distribution.
Details of Dinosaur Kigurumi Cat
SamuraiZoo's second product, CatDinasourRangers, is made up of multiple parts.
Dinosaur
Cat
Face
eyes
weapon
Background
Accessory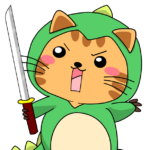 もか国王
There are more than 500,000 possible combinations of the seven.
Please note that due to the nature that no two cats appear the same, we cannot accept combinations of "cat," "expression," and "eyes" that have already appeared.
Custom tickets are pricey, but we also have special parts for customization, so you can create a pet cat that is less likely to be covered in parts.
How and where to purchase?
For sale from pensea's CatDinasourRangers Fan Art Collection.
Price:0.02ETH by polygon
*Please note that prices and parts available will vary.
I will List in the fanart collection, not the CatDinasourRangers collection.
[Important] How to customize?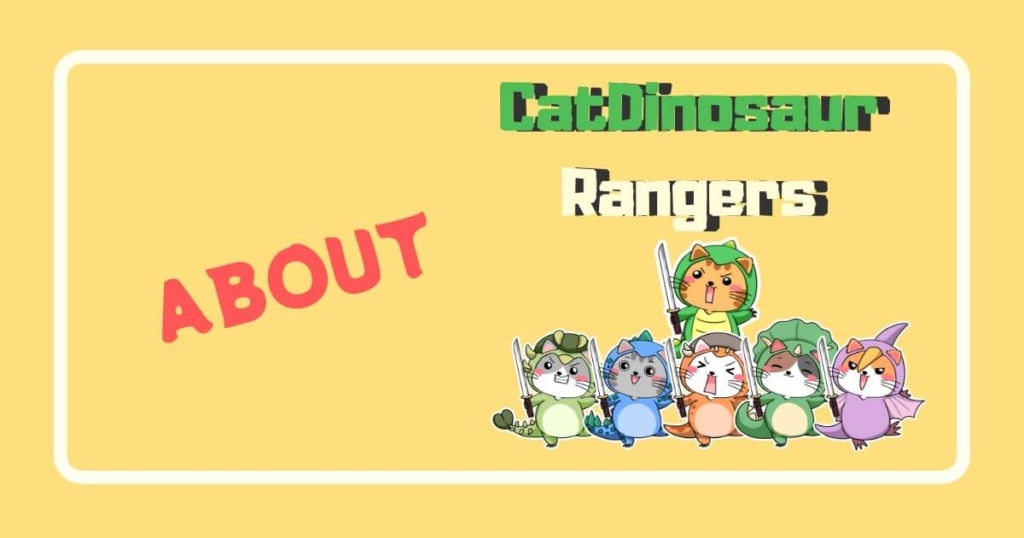 After purchasing your custom tickets, we will communicate with you via Twitter DM.
*If DM is not open, please rep me on my fixed tweet.
*Please be sure to contact us before purchasing.
Customization procedure – explained in 5 steps
1.DM to Twitter after purchase.

https://twitter.com/sugarbeatstyle
If the DM is not open, please reply to the fixed.
You can be sure to speak to me before you buy.

*Please make sure to set up a Twitter link to your Opensea account.

Access the dedicated page

We will send you a DM with the URL of the dedicated custom page.

Select the parts and DM them to Twitter.

When you have decided on the parts, please DM us on Twitter.
We will make a prototype for you.
You can change the prototype up to three times.

Return the ticket

No longer needed
If you are satisfied, please return the ticket to us.

*The purpose is to prevent confusion due to secondary distribution.
Returned tickets will be discarded upon completion.

Click here for return address.↓
0xaf3445476fb36375f7bf6886b1780cbca0f9508f

5.OpenseaへList

When you return the ticket to us, we will list it in the main collection and airdrop it to the specified wallet address.

*Please make sure your wallet address is correct, as we cannot handle mistakes.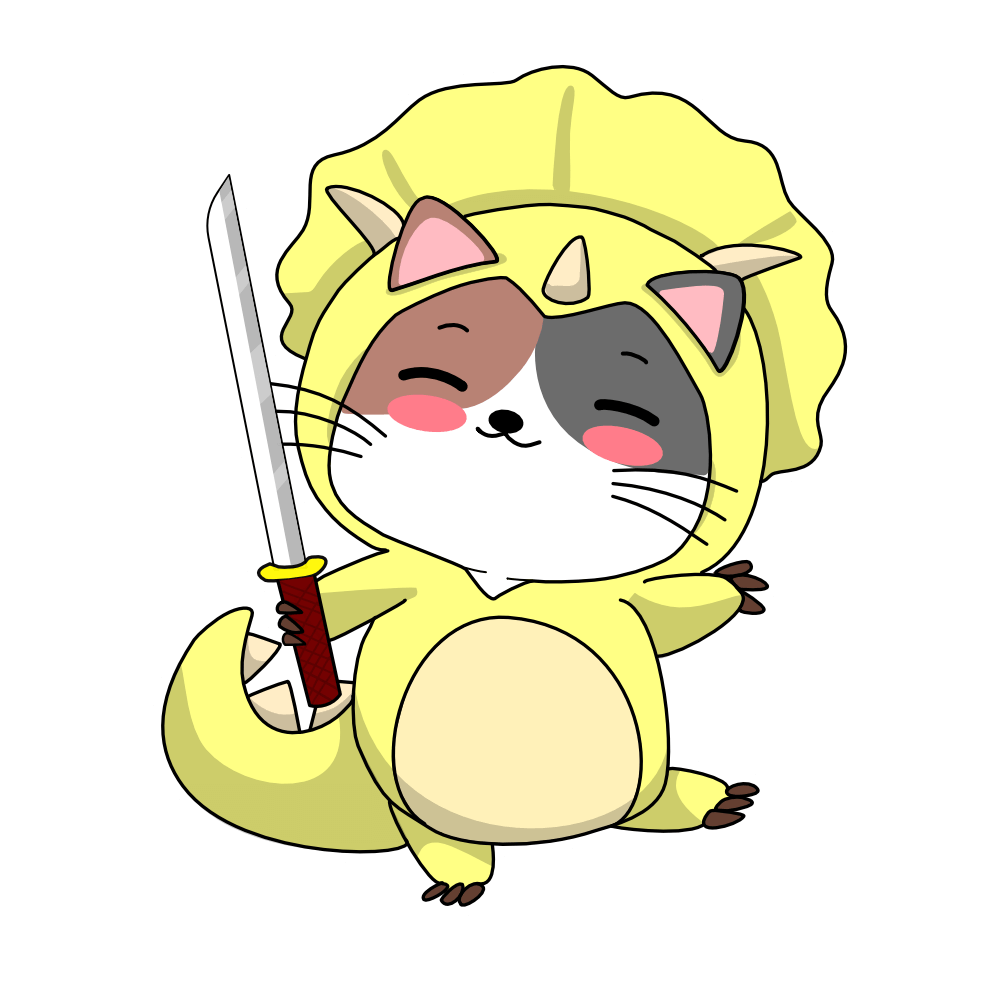 博士みけ
You can also choose parts that are already available.
How to return a custom ticket No longer needed
1.Go to the Custom Tickets page and click on the 🎁 symbol in the upper right corner.

2.Enter your wallet address and click Transfer.
Return address
『0xaf3445476fb36375f7bf6886b1780cbca0f9508f』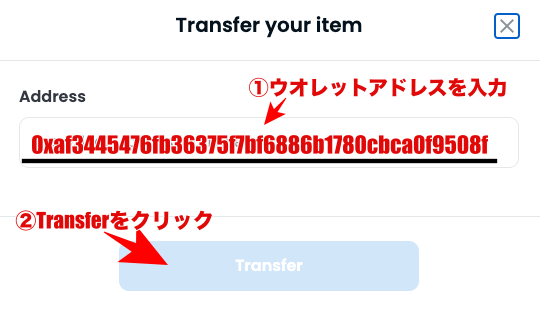 3.Sign the metamask and you're done!。
Custom rules
・No refunds will be made for any reason.
・We do not accept the same combination of cats as already mentioned.
We will do our best to make sure that there are no parts that you did not expect, or that the finished product is not what you imagined.
Please note that I am not very confident in my drawing ability, so I am not sure if I can handle it.
Finally|『CatDinasourRangers』CustomTicket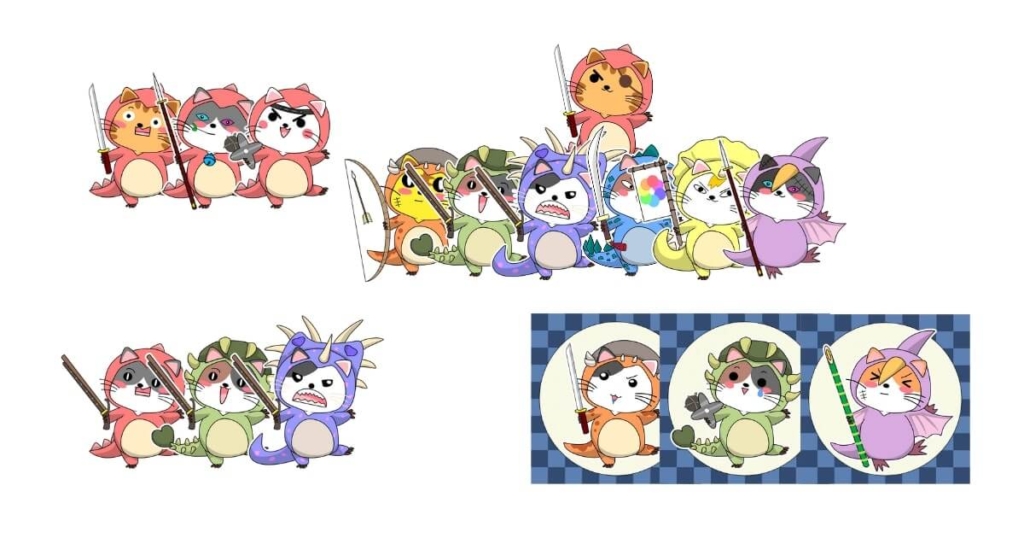 You can make your own Dinasour kigurumi cat.
Special custom parts available
You can make it up to three times!
You can choose from the parts that are already available.
(Some exceptions apply.)
Price:0.02ETH by polygon
Parts requests are OK!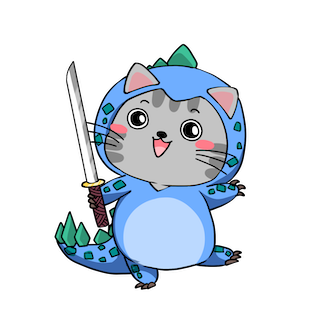 軍師あめ
I want to make my own cat!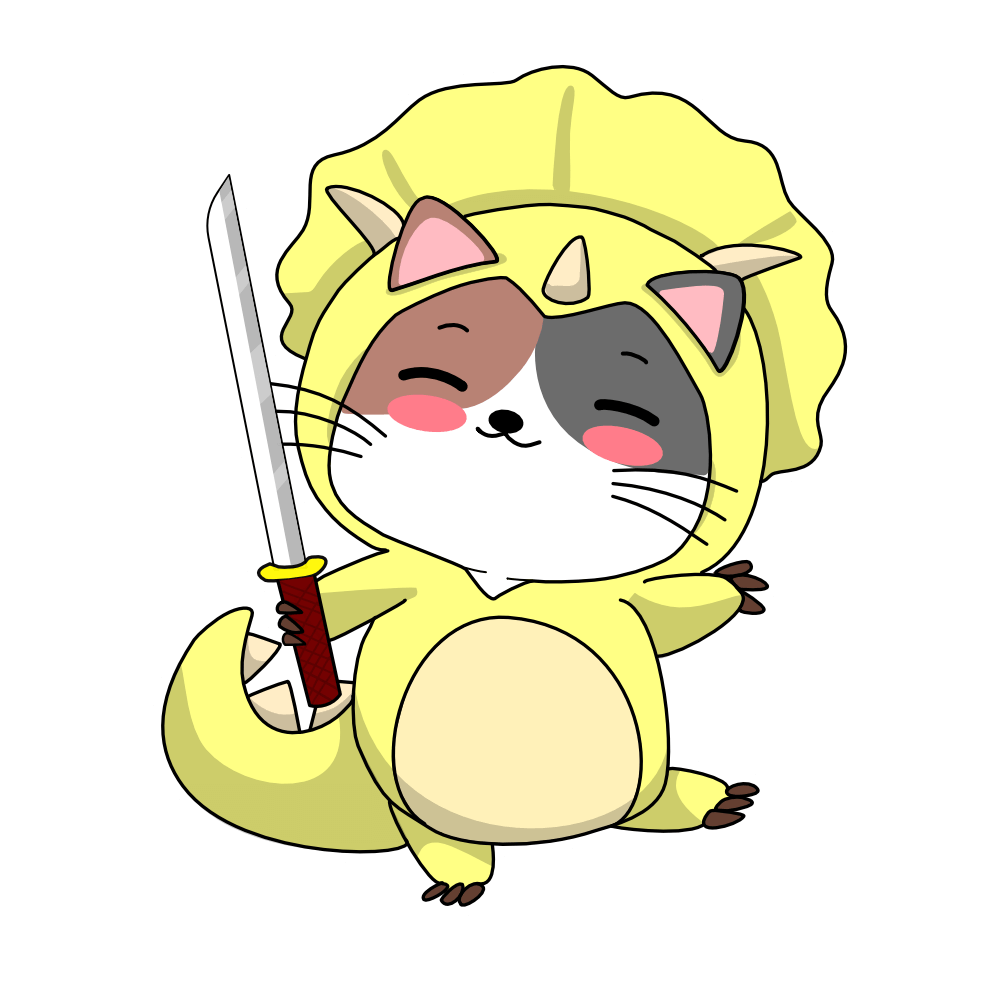 博士みけ